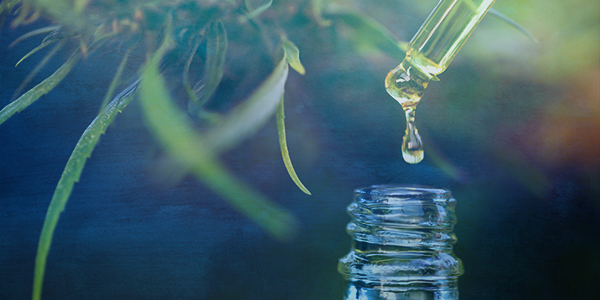 By Adam Paz
Vice President at Adelphic by Viant
THC, CBD and dispensary regulations vary on a state by state basis, and the same is true of advertising regulations for each of those product types.
To buy ad inventory confidently, cannabis advertisers need to access tools that safely and effectively account for many considerations.
Adelphic helps brands with their CBD advertising needs, allowing them to reach audiences across premium, approved environments.
---
The legalized U.S. cannabis market is expected to reach $30 billion over the next five years, with a projected 25% increase in 2020 over the previous year. It stands to reason, then, that advertising dollars should follow suit.
Brands and marketers in this category are challenged when it comes to advertising their brands digitally, leaving the vertical vastly underserved. Given the complexity of the vertical, many platforms have taken a "blanket block" approach as opposed to accounting for the nuances that this segment demands.
With this burgeoning industry, however, that approach simply won't do. That's particularly important to note considering the sharp rise in sales precipitated by the ongoing pandemic. In fact, according to a study published in USA Today, week-over-week cannabis sales climbed by 33% in Washington state at the onset of COVID-19, with a commensurate rise in average per-person spend.
C is for Category Regulation
The cannabis vertical is governed by a number of different considerations and regulations, but the promise of programmatic is that brands, advertisers and publishers can effectively control all of these different variables. This control must extend to every player in the equation, all the way through to the consumer.
The first step in this process is to use very specific language in referencing different product types within the category.
Legal Considerations: Regulation surrounding tetrahydrocannabinol (THC), cannabidiol (CBD) and dispensaries will vary on a state-by-state basis, and the same is true of advertising regulations for each of those product types.
Creative Considerations: Similarly, all states that regulate the advertising of cannabis products generally prohibit ads depicting anyone smoking cannabis; ads claiming health or wellness benefits from use of the products; ads suggesting overconsumption; or ads that would specifically appeal to young people under 21.
Inventory Considerations: Publishers have taken bespoke approaches in terms of the cannabis advertising they will allow. While many major exchanges are opening their policies to allow for CBD, this inventory is primarily made available via deal ID so the exchange can fine-tune supply and publishers are provided with the best technology to block certain ads.
B is for Buying with Confidence
To buy confidently, advertisers need to access tools that safely and effectively account for all of the above-quoted considerations. Programmatic platforms that account for every angle of the equation – compliance, data, creative, inventory, brand suitability, etc. – can do just this.
Demographic data empowers brands to abide by age-gating requirements;
Geotargeting and proximity data ensures location-based activation matches regulations;
Campaign and creative management tools account for the needs of CBD, THC and dispensary-specific campaigns;
Content filters can be applied to account for brand suitability;
Deal IDs can be curated to incorporate publishers that support specific campaign types.
D is for Driving Category Growth
Once brands and advertisers have the appropriate tools that ensure campaigns are compliant and controlled, the conversation can evolve to approach this vertical much like any other vertical.
For example, if you look at the retail category, brands can access tools to understand consumer behavior, use insights to inform their audience segmentation, deliver media across multiple channels and then optimize that media in real time based on whether or not a given audience segment is purchasing their product.
If the industry approaches this category with a shared vocabulary and takes the appropriate steps to ensure compliance and consumer control, all players can activate with confidence.