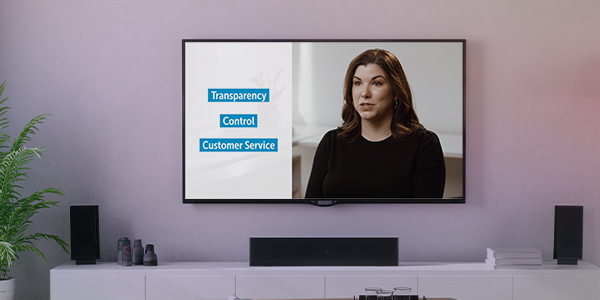 We're excited to announce that Adelphic's first-ever television campaign will begin airing across the U.S. this week. A series of four ads highlighting two key themes around saving on programmatic fees through subscription pricing and working with a programmatic partner focused on support and customer satisfaction.
Chances are, you'll see these in your living room throughout the month of June. But in the meantime, take a sneak peek at all four ads below. We'd love to hear what you think.
"DSP Savings"
As animated, 30-second ad focusing on the innovative subscription pricing model Adelphic offers, which is key during post-pandemic recovery to cut costs and help marketers be more efficient.
"6 O'Clock"
This 60-second ad features footage from actual Adelphic clients, and showcases several benefits of working with Adelphic.
"95% Satisfaction"
We focused on one of our key value propositions for this ad: Our outstanding support and 95% customer service satisfaction rating.
"Last Minute"
 This 30-second ad focuses on Adelphic as a single omnichannel platform for all your programmatic needs.