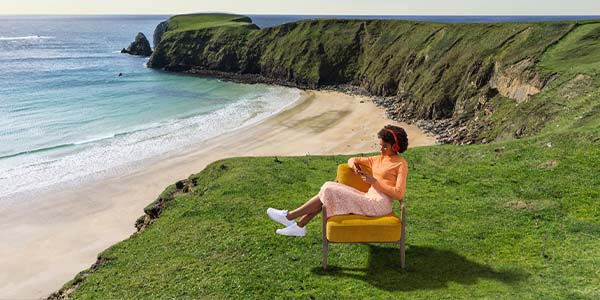 Today, most of the world is already cookieless. Connected TV, browsers like Safari and Firefox and Apple's operating system have already stopped supporting third-party cookies or never did in the first place.
What this means is that Google's decision to move back the end of its Chrome browser's support of cookies hasn't actually bought digital marketers any additional time. Instead, to reach and connect with consumers today and in the future, marketers need software that's actionable without cookies now. Enter people-based advertising technologies.
What is People-Based Advertising?
People-based software allows marketers to communicate with known consumers, as opposed to anonymous proxies like cookies or device IDs. Rich with associated information, people-based advertising and people-based marketing help brands use first-party data to reach addressable audiences at scale – without the need for cookies or a sole reliance on walled gardens.
What are the Benefits of a Household-Based Approach to Advertising?
The myriad benefits of a people-based approach include:
The ability to leverage deterministic data instead of probabilistic data or proxies, in order to advertise to real households or individuals
Cross-device linkage, meaning it's possible to know when one member of a household sees an ad and then takes an action out in the real world
People-based measurement is fully transparent, allowing marketers to truly understand performance, and provides a holistic view of all ad campaigns
Better consumer experiences – a people-based approach allows marketers to gain a better handle on their advertising reach and frequency, allowing them to decrease ad repetitiveness
How Can Marketers Leverage People-Based Advertising in 2022?
In Viant's latest white paper, 3 Key Areas of Focus for Marketers in 2022, you'll learn everything you need to know about why a people-based approach to advertising is critical as we approach the new year, including how to find a suitable people-based technology partner.
In addition, the paper will break down two other areas on which to focus in the year to come: reaching viewers where they're spending time with connected TV advertising and why cookieless measurement capabilities that are built for the future will help maximize ROI and reduce waste
Download the white paper now to learn more.