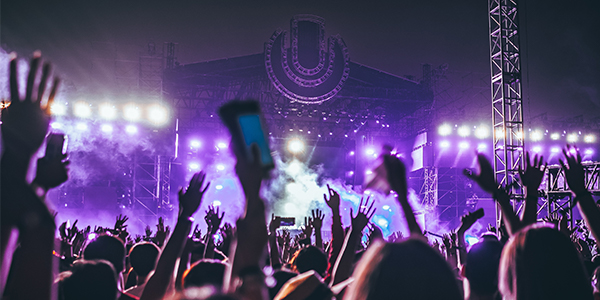 Music festival season is big business for beverage brands, and we're currently right in the thick of it. Kicking off with Coachella in April, live music fanatics will be busy through the summer, attending events like Governors Ball, Lollapalooza and Bonnaroo. And beverage brand advertisers will be right there with them, hoping to quench the thirst of an audience made up largely of Millennials with spending power.
However, not all festival goers enjoy the same drinks. Coachella attendees who were there to see Kanye West have different tastes from those most excited to check out Tame Impala's performance, for example. And that's just the beginning.
Below, we leveraged the Viant Advertising Cloud, Viant's people-based platform that consists of more than 250 million registered users, to reveal the potential beverage partnerships that make the most sense for Rock, Country and Hip-Hop festivals.
This Bud's for Country Fans
Bud Light is more appealing to country music fans than supporters of other genres of music. Country fans are 24% more likely to purchase Bud Light than rock music fans and 21% more likely to enjoy it than fans of Hip Hop.
Country fans are also more likely to be found with another Budweiser brand in hand: Bud Light Platinum. They're 25% more likely than rock concert goers to enjoy it, and 20% more likely than fans of Hip Hop.
Rock Fans Go for Goose
Whereas the King of Beers is popular with Country fans, Rock 'n Rollers prefer a different Anheuser-Busch-owned ale, Goose Island. They're 84% more likely to purchase the Chicago-based brew than Hip-Hop fans, as well as 34% more likely to purchase it than Country fans.
Rock festival goers are also 31% more likely to drink Stella Artois than those who don't attend festivals, though they're less likely to be found with a Stella than Country or Hip-Hop fans.
Bourbon, not Hops, for Hip-Hop Fans
While all three groups of music fans are drawn to bourbon, Hip-Hop fans prefer it most. They're 62% more likely to drink bourbon than Country fans and more than twice as likely to drink it than Rock fans. Jim Beam is the brand of choice, as Hip-Hop fans are 12% more likely to buy a bottle.
 When it's caffeine they're after, Hip-Hop festival goers are likely to reach for a Mountain Dew. They're 140% more likely than Rock fans to "do the Dew," as well as 60% more likely than those who check out Country music festivals.
*The above information is based off of the Viant IMP Indexing Formula, which calculates matched profiles and data providers.