Candy Manufacturer
Global Candy Manufacturer Drives Sales of Flagship Product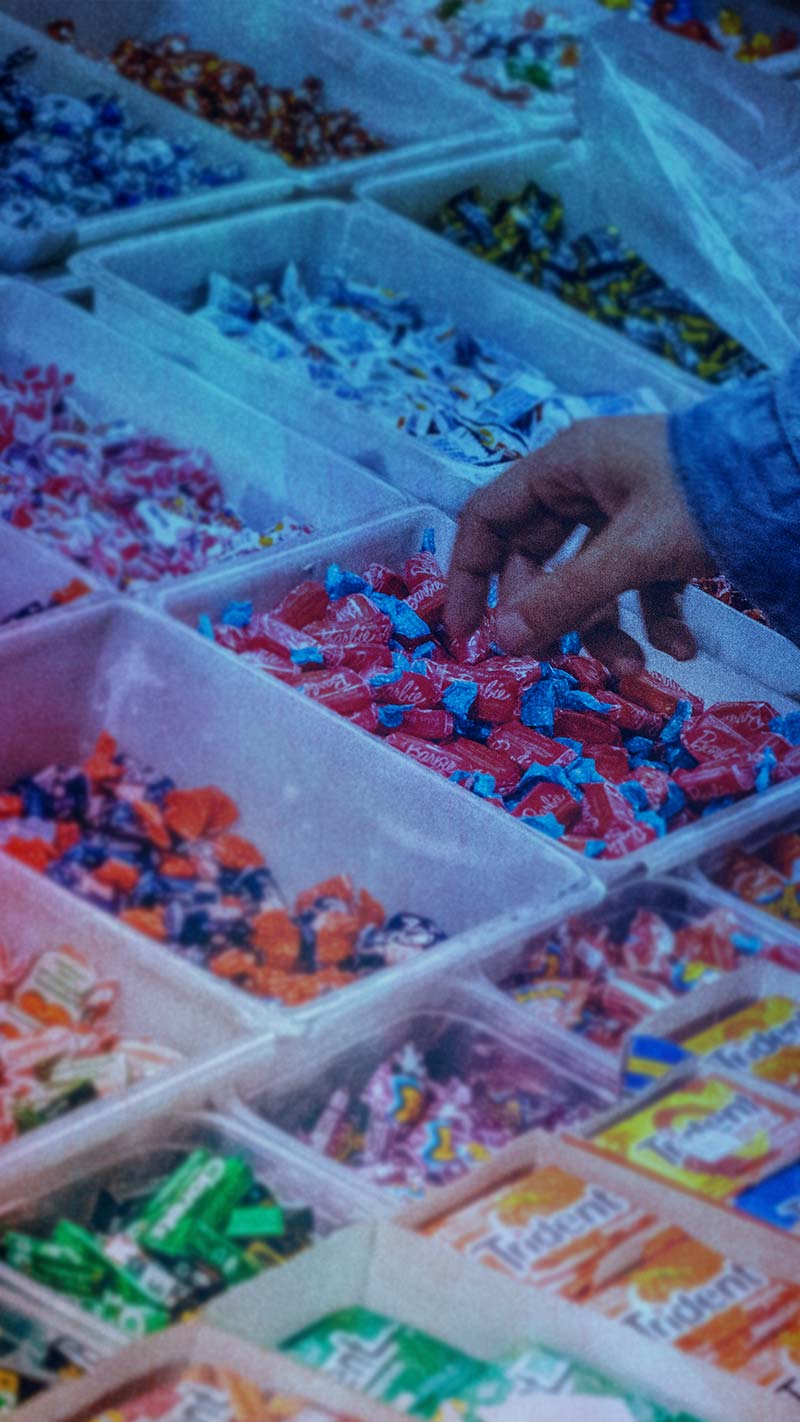 Objective
A major confectionary food manufacturer sought to run a cross-device video campaign that would generate in-store sales of their product. In addition to driving sales, it was important to the client that campaign viewability remain above 70%.
Approach
In-store sales were measured against three different targeting strategies: demographic targeting (ages 18-34), contextual targeting of lifestyle sites and behavioral targeting. Through Adelphic's direct and deterministic integration with Nielsen Catalina Solutions' (NCS) loyalty card data, the client was able to behaviorally target loyal brand buyers and general chocolate buyers.
Leveraging NCS' purchase data metrics insights, Adelphic matched the campaign's targeted identities to generate custom daily sales reports, allowing the client to granularly analyze and optimize throughout the campaign to drive higher in-store sales based on total offline product sales and total household trips.
To maintain healthy viewability rates, high-target IAS pre-bid viewability segments were applied from the outset of the campaign. During the flight, optimizations were actively made within Adelphic's Performance Matrix against in-platform IAS viewability data and block lists were co- managed by the client and Adelphic's media strategists.
Results
In a five-week campaign, $673,000 in total in-store sales over 184,600 trips were attributed to Adelphic's advertising efforts. Behavioral targeting of loyal brand buyers and general chocolate buyers proved to be the key driver, accounting for 69% of sales and trips despite the lowest media spend and impressions. The campaign also finished with a viewability rate of 75%.
3.65
Average sales per trip
2:1
Behavioral targeting outperformed contextual and demographic
Learn More About How Viant Can Help You Reach Your Goals
Note: By filling out this form, you agree to the Viant Privacy Policy and to join Viant's mailing list from which you can unsubscribe at any time.