Connected TV Advertising
Learn more about why CTV advertising continues to grow in popularity as viewers flock to streaming content.
What is Connected TV Advertising and How Does It Work?
Connected TV advertising is a form of digital advertising that reaches viewers through television screens connected to the internet in their homes. Content can be accessed via subscription-based streaming services, such as Netflix, Disney+ or Hulu, or even set-top boxes such as Roku or Apple TV.
Connected TV (CTV) devices also include internet-connected gaming consoles such as Microsoft Xbox, Sony PlayStation or Nintendo Switch. The common denominator is that connected TV (CTV) advertising is viewed on a large television screen or home projection system connected to the internet, rather than mobile devices or laptop or desktop computers.
For years, traditional television remained the holy grail of media buying; traditional TV advertising was pricey but engaging. Reaching viewers directly in their living rooms and family rooms, sharing stories with an engaged audience in short 30-second to one-minute snippets, was unlike any other form of advertising to date.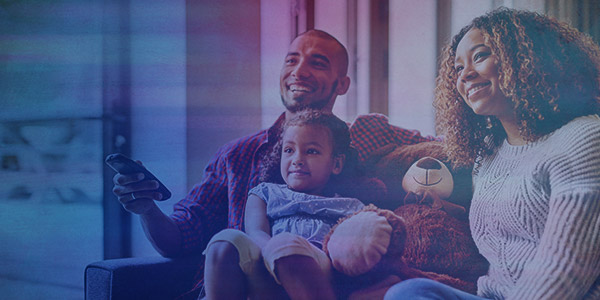 In July 1941, luxury watchmaker Bulova placed the first television ad, spending a whopping $9. By 1955, companies were spending $1 billion on traditional television advertising and by 1977, TV commercials represented 20% of all advertising in the U.S.
Now, as viewing behavior shifts away from network television or premium content on cable television channels to streaming services, marketers have more opportunities than ever to reach engaged viewers in their homes during their favorite shows. Television screens remain an effective advertising medium and connected TV ads expand the possibilities for marketers to place highly targeted, relevant video ads.
Since CTV, by definition, is connected to the internet, it offers more opportunities for marketers to deliver a personalized advertising experience across devices – reaching customers from their smartphones and home computers to their smart TVs while also managing reach and frequency. Using deterministic identity graphs and various means of audience segmentation, including behavioral targeting and contextual targeting, marketers can serve up more relevant ads across devices.
Learn more about Adelphic's programmatic advertising solutions for connected TV.
What Do I Need to Know About OTT (Over-The-Top) Advertising?
Over-the-top advertising refers to any content viewed over the internet, regardless of the device used for viewing. While connected TV describes content delivered via smart TVs connected to the internet, OTT refers to any content streamed over the internet, regardless of how and where viewers watch it. You can learn more about the differences in our in-depth CTV vs. OTT blog post.
OTT literally means "over the top of the box." That is, viewers are accessing the content via the internet rather than through a traditional cable set-top box or via satellite TV, and they can be watching on an iPad or laptop, for example.
As more households "cut the cord" on cable, OTT advertising becomes more important as a way to reach your target audience.
Marketers often use the terms OTT advertising and CTV advertising interchangeably, but when you're creating omnichannel marketing campaigns, it's important to differentiate between the two. Think of it this way: CTV describes the device where users view content (i.e., a Smart TV), while OTT describes any programming viewed via the internet, whether the user has a subscription service or is streaming content on demand, and regardless of what device they are using to view it.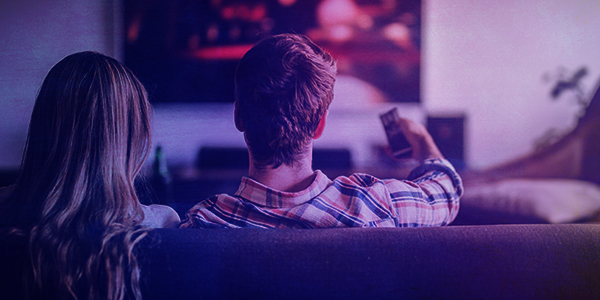 How is Connected TV Different From Linear TV and Video Advertising?
CTV advertising, linear TV ads and video advertising are all similar because they relate to video advertising placed within video programming, rather than static ads that may appear as text messages at the top of websites or in search engines results pages. But they differ in the viewership they reach and in the ways marketers find target audiences.
Linear TV describes traditional television viewed via a cable TV set-top box, satellite TV connection, or, in rare cases, even an old-fashioned television antenna. Often today, cable TV providers bundle broadband internet access with cable services, but that does not make your cable connection the same as a connected TV.
When you're creating a programmatic linear TV campaign, you'll target viewers based on Nielson data, as well as qualities like age, household income and the shows they watch, the days and times they watch, and the channels they tune into.
Is linear TV advertising actually what you're looking for? Learn more about our programmatic linear (PLTV) advertising options here.
What are the Benefits and Why Should You Advertise on Connected TV?
Studies show that most purchasing decisions are made at the household level, meaning that it's key for today's brands to deliver the right messaging to the members of the household. And today, those members of the household are watching CTV. MediaPlayNews reports that 68% of all TV viewing today takes place via streaming, while 28% comes from traditional TV networks. Even live sports, the last bastion for cable TV, is shifting to connected TV, with 39% of sports viewers cheering on their favorite teams on ad-supported streaming or social media platforms.
Connected TV offers several advantages over linear TV advertising as well as other forms of advertising. However, its real power lies in combining CTV campaigns with other types of digital advertising. By retargeting consumers with relevant ads on their connected TV screen, mobile device and computer, for example, you can improve brand recognition and drive conversions.
Connected TV advertising also delivers more bang for the buck than linear TV advertising. You can stay within your budget while reaching your target audience through sophisticated audience segmentation technology. Additionally, the advertising platform delivers:
High quality ads
The ability to track your consumer through the buyer's journey and across devices
Retargeting capabilities
Ad formats and ads that drive engagement across channels
Real-time analytics and metrics
Check out some connected TV case studies to learn how brands like yours, including a national pizza chain and a multinational tire company, leverage CTV advertising for success.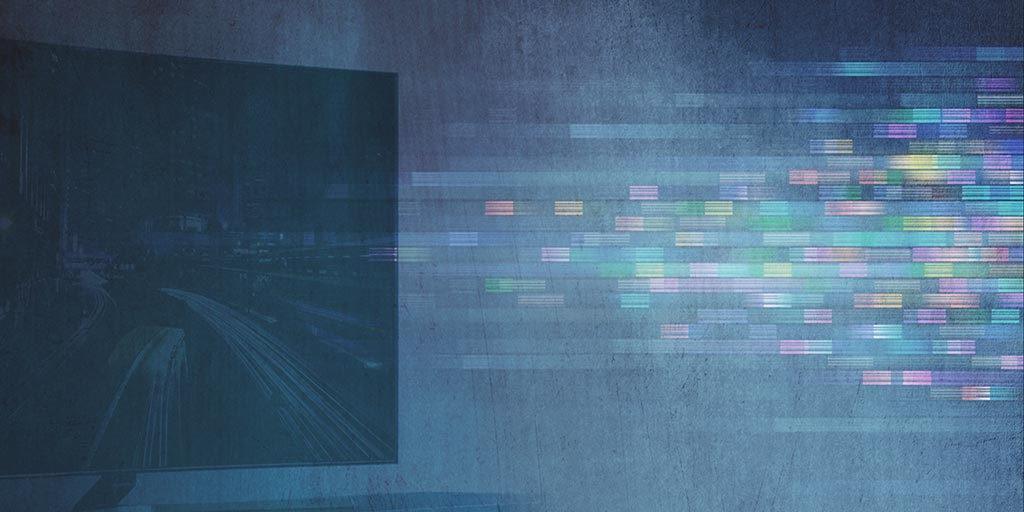 Connected TV Best Practices
Convinced about the benefits of connected TV? Following best practices can help drive better results for your campaigns. First, be sure to establish goals for your campaign. In the case of the national pizza chain referenced above, the marketers knew they wanted to drive viewers to their website to order a pizza. They were able to use Adelphic to create a custom conversion analysis and track users exposed to CTV advertising across the web. Cross-channel reporting provided proof of a successful campaign.
In addition, keep your holistic video advertising strategy in mind. Consumers may be accustomed to seeing ads on their television screen, but make sure to use omnichannel advertising to support your efforts for even better results. Make sure the DSP you choose has the ability to provide you with the analytics and audience segmentation you need for successful campaigns.
Connected TV FAQs
What is connected TV advertising?
Connected TV advertising refers to video advertising delivered through an internet-connected television screen, either via a smart TV or a television connected to the internet via a device like Apple TV, Roku or gaming consoles that connect to the internet and stream to your television.
What type of creative is connected TV?
Connected TV uses high-quality digital video content, which echoes the feel and experience of linear TV ads.
What makes connected TV different from other types of advertising?
Connected TV differs from other forms of advertising because it combines the benefits of linear TV advertising – reaching viewers on the biggest screen in their home – with the ability to understand their behaviors across the internet. As with other programmatic digital advertising, marketers can use audience segmentation, behavioral and contextual targeting, and remarketing to reach their target audiences, as well as optimize on the fly.
What is the typical cost of connected TV advertising?
Costs of CTV advertising vary depending on your target audiences, overall goals and other campaign details, as well as whether you buy your CTV ads through a DSP or directly from a streaming service. Adelphic, for example, offers flexible contracts based on what brands and agencies need for their overall advertising strategies.
Reach out today to find out how to reach more homes through connected TV advertising.
Learn More About CTV Advertising with These Resources